Welcome to InChennais.Com. Inchennais is Chennai based blog, that serve several topics on Theatres, movies, entertainment, business and more of Chennai.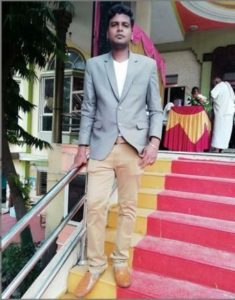 Rajarajan , The Power Systems engineer turned SEO Optimizer, Blogger and Die Hard Gamer.
I started my SEO Activities as a hobby from my college with few Obscure cinema blogs.
After completing the college I continued my career with few Product based Companies and Digital Marketing Agencies.
I worked with many SEO geeks and Gained more knowledge from them.
I ranked more USA, Indian based business and Product websites with them.
At the same time I maintained few Tech & Gaming Blogs and shared my gaming knowledge to my viewers.
After I realized, how I gone depth into SEO and how much I deeply learned the SEO.
So, am contributing my SEO work for friends and several small business clients to rank their websites on top of the search engines.
Check my SEO Services here,
Google Me "Rajarajan SEO Expert"
---
---
---
Check My All Blog Posts About Chennai