Thanks for visiting my blog "best boxer brands in India". I have spent days in research and writing this awesome post for you. 
If you plan to shop any products from AMAZON, then kindly buy through my link. I may receive a small commission from the purchase you made, Am sure it will not cost you a extra penny. 
This commission will help and encourage me to write more useful articles in the future.
Amazon Deal of The Day- http://inchennais.com/deal-of-the-day
Are you looking for the best boxer brands in India? But don't know which one to choose? Then this one is for you. Here, you will find tens of brands with tons of reasons to buy.
What are you waiting for? Check it out below.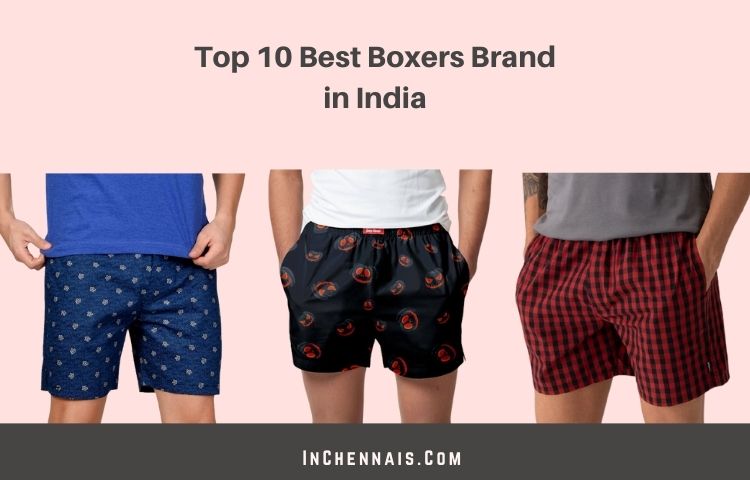 Founder Shubham Kedia says, "Lead like a horse, don't be a jockey." A fashion student, Shubham noticed in the Indian fashion industry, there was a lack of quirky and comfy boxers.
The boxers already dominating the market were boring either plain or striped. This led to the idea of What's Down. So, if you are someone trying to find some quirky yet comfortable boxers, Whats Down is the destination.
The fabric is digitally printed from the best quality cotton yarn. Their designs are illustrations from daily life- nothing extravagant but simple yet quirky ones. They are a reminder that life needs to be celebrated in style every day and not just on special occasions.
A look into the leaves through the mesh or a glance at the consoles can be their inspiration for designs. They do make sure these boxers can be worn by men of all ages.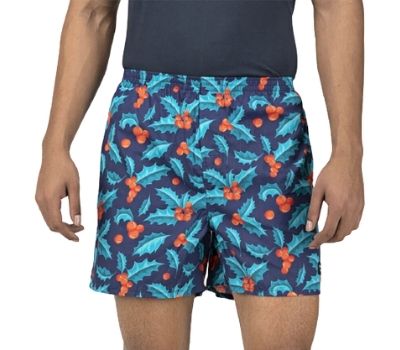 Sexy Beast is the reincarnation of the undergarments brand founded by the CEO Raj Rana's father in 1979 which was one of the leading entities in the UK, Europe till the economic slump in the 80s.

It manufactures and markets loungewear, leisurewear, and underwear. Their e-commerce store has an exclusive collection for both men and women. The designs are printed and stitched by them to maintain originality.

Their mission is to 'inspire confidence and self-belief through products that are obsessive about quality, design, and comfort.' The sizes available vary from extra small to extra large.

The fabric is 100% cotton and it comes with a soft elastic waistband, 2 side pockets, secret pockets, and side slits. They are prewashed for extra softness.

The best part is each of their boxers is designed keeping both genders in mind. It is not that what is available for men would not be available for women or vice versa.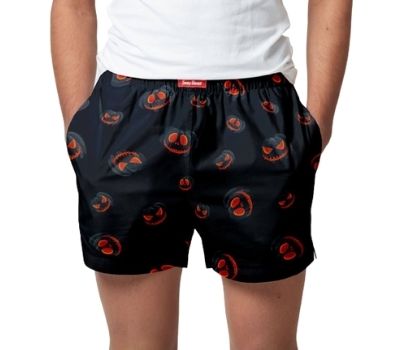 The team at Bummer believes 'Comfort changes EVERYTHING'. This is the reason why after spending 2 years in research and development, they made the softest, most sustainable fabric known to mankind. 
Each pair of boxer shorts weigh less than 60gms. Unlike the regular white and grey prints, bold colors and fun designs are the centers of their design.

They have a variety of undergarments for both genders like boxers, trunks, briefs, hipsters, bikini shorts, etc. Their products are made from micro modal fabric which happens to be 3X softer than cotton, have 50% more water-absorbing capacity than cotton.

The designs available are funky and eye-catching at the same time. In a recent interview, Bummer also revealed that they had raised 75 lakhs from Shark Tank India's latest season.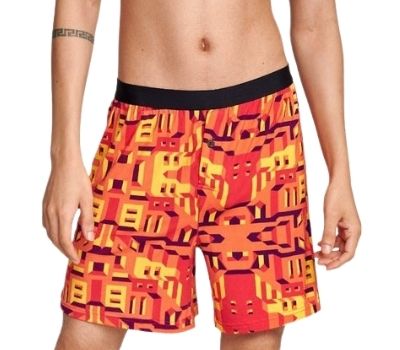 D.N. Somani having experience of over 30 years in apparel production and retail launched KRISTINO with the aim of creating fashion for younger India.

They have a well-equipped, skilled, and dedicated designing and merchandising team to bring the latest trends at attractive prices. Their undergarments are made of 100% organic cotton.
KRISTINO is exclusively a men's undergarment e-commerce store and their designs include abstract art and stripes. They ensure that their quality standards are stringent right from the yarn selection to knitting and fabric dyeing to finishing. These boxers are also available on Flipkart.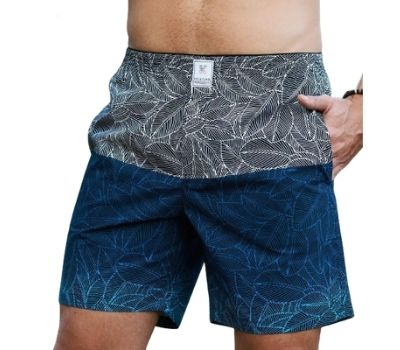 Smugglerz comes from a family of Textiles and Manufacturing with a twist of art and graphics. They have taken graphics as an emotion. According to them, 'whether graphics have meaning or not, they are playful.'
The Smugglerz style says that every country has its own group of gangsters and mobs or people who do not follow the norms. Most importantly they have their own style.
Now, Smugglerz surely does not have gangsters as customers but surely the designs- a combination of art and comfort makes the Smugglerz wearers different from the crowd.

Some of their best-known collections are Tom and Jerry loungewear collection, DC Superheroes X Smugglerz collection, 80's chill zone collection, Tencel modal tees, etc. They also have a good collection of kids' sleepwear and therefore can be a one-stop solution for everyone.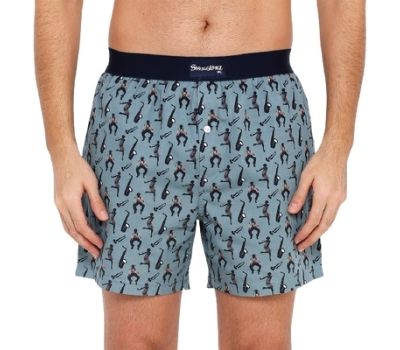 #6 - The Daily Outfits Boxers
Founder Varun Bhauwala says, 'nothing good ever comes with driving in blaring traffic.' With this vision, he started an exclusive men's e-commerce comfort wear brand that brings much-needed comfort to your doorstep.

At the Daily Outfits, the main agenda is to bring comfort to you but they also provide the latest designs at no extra cost. They use 100% cotton fabric to print their designs to give you the ultimate comfort. Apart from boxers, their comfort wear includes joggers, pajamas, shorts, etc.

They have their signature 'Make Your Drawer' collection. Here, they come with 3 different drawers which can be customized- small, medium, and large. They also have a quirky collection of socks and can be a one-stop destination for men's comfort wear.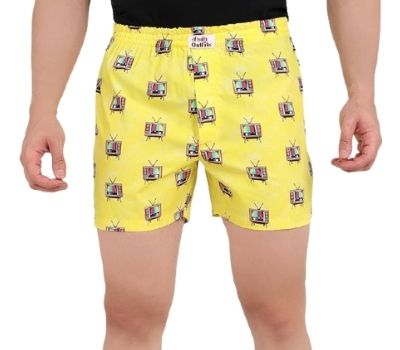 Based in Bengaluru, Damensch thinks that thoughtfulness can bridge the gap between anything like traditional and modern, near and far. With this motto, they came out to build a men's apparel brand expertly crafted and responsibly made with high-quality, sustainably sourced materials for everyday luxury and comfort.
With the new culture of 'work from home', Damensch thinks that this deserves an outfit that thinks smarter. Finding comfort in the most uncomfortable situation has led Damensch to innovate light, breezy and cool products that can be worn both indoors and outdoors.
Their comfort wear includes boxers, T-shirts, sweatshirts, joggers, etc. Their designs range from solid colors to quirky, stripes and checks. The boxers come with dual side pockets and a hidden-button fly for better shape.
Amazon launched its first private-label fashion brand 'Symbol' in 2016. It is a western wear brand that offers fashion essentials for both men and women.

They also offer a wide range of apparel and shoes that never go out of style. The designs range from solids to checks to strips to dots and are simple yet sophisticated. Apart from boxers, they have T-shirts, trousers, pajamas, polos, etc.

You can surely check out this brand on the Amazon page.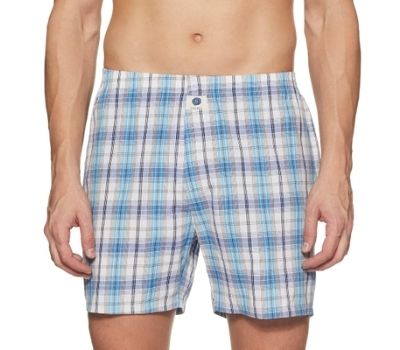 XYXX boxers are made from 100% super combed cotton fabric. The fabric is made from ultra-fine, long-staple cotton fibers which are combed twice and ring-spun into silk-like fine yarns that result in the smooth, strong, and supple weave.
They also come with dual side pockets and an anti-roll waistband on the inside with comfort stretch. The designs include checkmate, remix, and savanna. Apart from boxers, you can also shop briefs, trunks, loungewear, and thermals at XYXX.

You can also shop according to your favorite fabric like TENCEL modal, combed cotton, organic cotton, bamboo cotton, tri-blend thermals, etc.

Bumchums is a leading lifestyle brand from the house of Rupa and Co Ltd. Rupa and Company Limited is one of the leading hosiery brands in India since 1968. They believe that everyone has a fun side- be it tiny tots, teenagers, or grownups.
This is what Bumchums aim to do- to be a part of the fun side. Their comfort wear ranges from T-shirts to bermudas to tracks to muscle tees. The boxers are made from 100% cotton satin fabric with side pockets and bottom slit.
It can be worn both as loungewear or sleepwear. They have a good variety of designs to choose from- solids to checks to stripes to dots to abstract. They are available both in online and offline stores.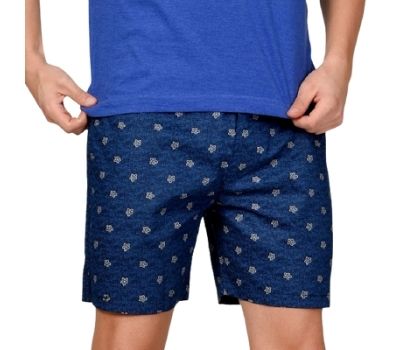 2 Common Types of Boxer Shorts in India
Founder of the famous Everlast brand Jacob Golomb designed elastic waisted trunks to replace older leather styles boxer shorts in 1925. Boxer shorts are designed to be light, loose-fitting, and provide lots of air circulation. Boxer shorts are a versatile choice- they can be worn as underwear or loungewear or sleepwear. Open fly, Gripper front, and Yoke front are some types of boxer shorts.
These are the most common types of boxer shorts. These boxers are named 'open' because they do not incorporate buttons to close the fly. They come with elastic waistbands which are without any buttons hence they are as it is. In these, the fabric at the front of the shorts is cut in such a way to allow the excess material to overlap at the front, thereby providing an opening that is fully covered yet easily accessible.


#2 - Gripper Front Boxers
Unlike the Open fly boxers, these boxers come with 2 or 3 buttons at the fly thereby preventing the use of any excess material. The elastic waistband comes with a snap fastening or a combination of snap fastening and buttons allowing them to open completely at the front from the waist down. These boxers are ideal for a large Sunday lunch where loosening of the waistbands is needed a little.


6 Things to Check Before Buying Boxer Shorts - Tips & Guide
1. Check the size before
Refer to the size chart available on their website. It will help you to choose your perfect fit. They are not supposed to feel restrictive or tight. Boxer shorts are intended to complement your body shape with an elastic fit that provides equal measures of support and comfort. In addition, the size of your legs should also be proportionate with the size of the boxers otherwise you might end up looking unpresentable.

2. Check the material
Second, the checklist includes the material used. Generally, the fabric used for making boxer shorts is cotton. But sometimes, they can use satin mixed with cotton or organic cotton or bamboo cotton, or TENCEL modal. Therefore, it is important to check the material in the product description tab. 

3. Check the Brand
When you have a lot of options in your hand, it is normal to get confused about which one to choose. Starting from material to designs, getting the perfect boxer seems difficult. But you cannot compromise with your comfort. We have listed the top 10 boxer brands with details of their material and designs. You can surely check it out.

4. Read User Reviews
Humans trust humans when it comes to investing. A product with a bad review will surely be rejected by others. Therefore, it is always recommended to go through the user reviews already available on their product website. You will find them a lot helpful. Maybe you will get answers to your unanswered questions. You will get to know more about the product because the user reviews are from people who use them actually. There is no artificial intelligence working behind it.
5. Choose with Pockets
It is usual that you will carry necessary items like a phone, wallet, etc. Carrying these items in hand is uncomfortable. Therefore, your boxer should come with pockets to make your move comfortable. Check the product description tab before buying your boxers. Some boxers come with only side pockets whereas others are available with back pockets too. It totally depends on you how many pockets you prefer.
6. Read Shipping and Return Policies
There are many brands that ensure the fastest delivery. But it is always recommended to go through their shipping policies to ensure that you are getting your delivery as fast as possible. Additionally, checking the return policy should also be done. It may happen that after getting the delivery, you did not like the fit or maybe there are some other problems, therefore checking the return policy beforehand will help you to tackle less hassle.

4 Tips to Long Last with Shorts
1. Read Care Label
It is usual in Indian households to wash all the clothes together. But, if you want your shorts to last long, follow the wash instructions. Types of washing vary from one cloth to another. If the label says to wash it separately in cold water- do it especially if they are new.

2. Air Dry After Wash
Air drying of shorts is needed. After washing them in the machine or by hand as per your comfort, hang them out under the fan.

3. Wash Printed Color Clothes Separately
This one should be mentioned under the 'read care label' heading, but being important this one is mentioned separately. Dark-colored boxer shorts should be washed separately from light-colored clothes. It may be that the light-colored clothes will get spoiled if the dark color of the boxer shorts comes out.

4. Dry it Shadow
Sometimes the color of the clothes gets burned if exposed to the sun. Therefore, its recommended to dry them in a corner with little or no exposure to sunlight.

FAQ's About Boxer Shorts with Answers
1. How much do good and quality boxers cost in India?
Good and quality boxer costs a minimum of Rs 400. You can avail boxers which are less in cost but the quality would not be good all. The color may get fade after a few washes, the fabric will have more satin and less cotton, etc.
2. Can we machine wash the boxers?
It depends. It is recommended to read the care label. For some fabrics, it is always better to wash by hand whereas for some machine wash can do the job. Therefore, always check the care label before doing the first wash. The more careful you will be, the more long-lasting your boxer shorts will be too. 

Boxer shorts need not make you feel restricted. They should provide you with the much-needed comfort and airflow. So, what are you waiting for? Check out the best boxer shorts brand in India and happy shopping!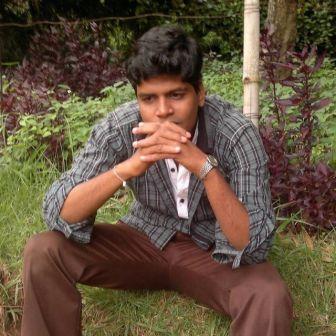 Crazy gadgets lover, Fashion Freak, Blogger, Biker, & Die Hard Gamer. Don't look somewhere else, you won't find anything better than my list.
Why you should trust me?
Am not affiliated with any particular brands, I don't promote any sponsored products, I don't write any paid reviews.
How do I choose my Products?
I have done my own research on Amazon and collect the list of top-selling products. Finally, I sort out the collected products into a few lists based on quality, brand, price & user reviews.
I spend all my days researching products, reading reviews from various sources, and bring them to you. Am doing this only to increase your trust on me and my website(InChennaiS).
Happy Shopping……