Vests are typically called Baniyans in India and it is very crucial Indian attire. We wear it before wearing any shirt or T-shirt so that it gives a good shape and support under Shirts. Many customers just choose it for a good fit and look; whereas many choose it according to their comfort and geographical temperature. Here I have the list of best vest brands in India which you can purchase in 2021.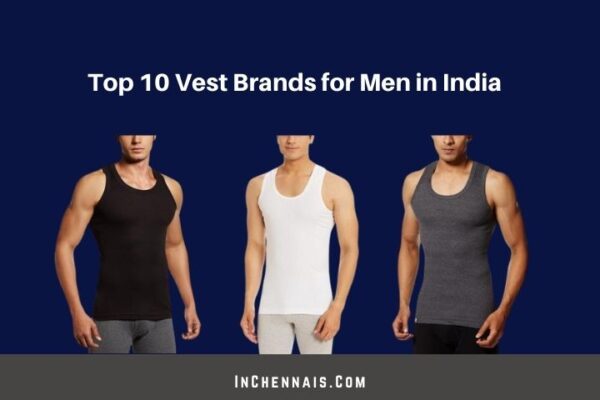 Lux Venus is one of the most famous and largest brands in the Indian market. The Lux Vests are made from premium pure cotton for all ages; it keeps the body fresh and offers a comfortable feeling. 
The Vest of Lux Venus is very light-weight and soft that makes ultimate comfort during the entire day. It is an Indian innerwear company headquartered in Kolkata West Bengal, India. 
In 1992 Sunny Deol had featured in the first television ads and it became viral across India. It is continuously growing its business in India. The Lux Venus Company offers various products for women, men, and kids as well.
Jockey Company makes 100% cotton material in the market, and fiber yarns are used to make this Jockey stuff that undergoes further processing to make it more manageable and smoother than regular cotton.
Jockey Company was established in 1876 and it is an American Manufacturer company. Jockey is the retailer of sleepwear, underwear, and sportswear for men, women, and, children as well.
Jockey is a huge brand in the world and it is a recognized trademark in 120 countries. In 2000 Jockey started to sell his all products directly on an e-commerce website and now you will find its product on almost every e-commerce website like Amazon and Flipkart. 
Jockey provides the best quality of vest in the market today. The Vests of the Jockey brand are light-weight and more durable than other brands and hence Jokey Vests are considered the best vest brand in Indian Market.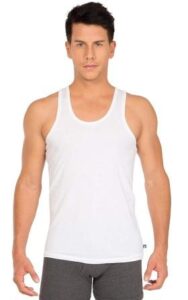 The Vest from VIP Company is particularly designed to give an excellent fit. The VIP Vests are made of superior quality and very comfortable to wear at home too. The Vests has sweat absorbing Fabric and ideal for rugged usage. 
An exact representation of the Indian male that is what the brand VIP stands for. The VIP brand came into the market with the simple belief that the common man deserved to be treated like dignified.
VIP has been consistently delivering quality products for more than 40 years that provide ultimate comfort to the customer coupled with a style outcome. The Slogan of VIP Company is that they make sure every VIP customer feels like a real VIP when they use a vest from VIP. 
In today's market, it additionally stands for innovation, quality, and value for money. VIP has always been an energetic brand and it always offers comfort and durability.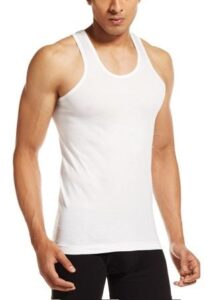 When it comes to comfort and style Rupa is the first choice for the user in India, and Rupa is India's largest selling brand of Vests and holds pride of place in the market. 
Rupa provides the premium quality of Vest in the Market and hence it is one of the most lovable brands in India. 
Rupa provides the entire range of knitted Garments from casual to innerwear and now it is a leading player in the global market and there are millions of satisfied customers across the world.
Annually Rupa launches new variants of Vest in the market to take care of consumer preferences and it earned the trust of millions of customers across the globe. 
It never compromises with the quality and durability. Vests are easily available on every e-commerce website from Flipkart to Amazon.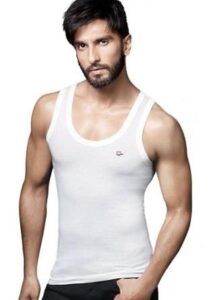 Hanes is an American based clothing company and it makes Vest for men to provide superior comfort. Hanes not only provide Vest but also provided all kind of innerwear and outerwear in the market. 
It is an international brand and it went viral during 1999 with celebrity endorsements including Michael Jordan and Matthew Perry. Hanes delivers its product worldwide and is well known for its durability and quality in the market.
Hanes was founded in 1985 and its headquarter is in North California US. The majority of the product of Hanes are made in Thailand but 90% of Americans hold the products of Hanes. 
The quality of Vest made by Hanes Company is non-competitive in the market. Hanes is an old global brand and one of the best brands in India and the best part of this company that, it never compromise with its quality and provide premium quality of products.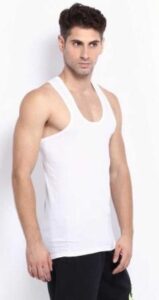 #6 - Dollar Big Boss Vest
Dollar Bigboss is one of the popular brands in India and it is ideal for daily uses for men. Dollar Bigboss is a perfect combination of style and great comfort in the market.
The vest is made from 100% premium Egyptian cotton yarn and this makes the vest soft and skin-friendly. Dollar BigBoss Vest has also made a remarkable presence across e-commerce platforms and social media.
Dollar Industries Limited has largely entered across 29 states in India. Dollar BigBoss Vest has appeared as the highest-selling Indian innerwear brand across India like Jordan, Kuwait, Oman and so many countries in the world. 
Their mission is to rise as India's driving and most-loved innerwear brand. Dollar BigBoss provides superior quality of Vest and also make sure to meet customer satisfaction. The Vest of this company is available on different e-commerce platforms.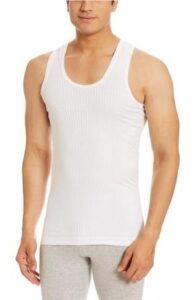 Dixcy Scoot aims to provide affordable and quality innerwear to all segments of the population. Dixcy was established in 1982 in Tirupur South India, it provides a premium range of Vest in the market and they are increasing their footprint across the world. 
Dixcy has arranged to capture the mass imagination with its quality over 420 products, distributed across 120,000+ stores through 1200+ distributors. Over the last 32 years, Dixcy has evolved its product from innerwear to a lifestyle brand in the market. 
The famous celebrity Salman Khan has endorsed the Dixcy Vest brand through TV ads and made it one of the most popular and successful brands in India. 
The latest technology has given the quality and quantity to Dixcy a huge boost, 5 Lakh pieces are produced in a day and then distributed in 1,20,000 Stores. Vests of Dixcy's brand are easily available on different e-commerce websites.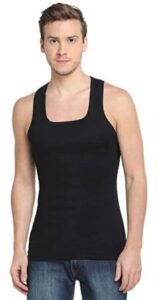 Viking is the most renowned vest brand in India and it is an Indian based company. It was established in 1976 and thereafter it has grown from small business to professional undergarment manufacturer. 
The best part of Viking is they manufacture knitted garments such as briefs, camisoles, and Vest as well. Apart from men and women it also manufactures kid's garments. The tagline of this company is to "Change, grow, learn and evolve".
Viking always assures to provide the best quality of Vest and it always meets customer satisfaction. They use eco-friendly and modern production techniques for making Vests. Viking always does prompt delivery, assures quality & it is available on the e-commerce website at an affordable price.
They are true to their word and very responsive. Viking has the premium quality of vest at an affordable price and their testimonials are so positive.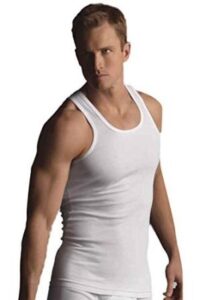 The vest from the ONN brand always provides you with an excellent feel and fit. The cotton fabric fits like a second skin on your body and provides a snug fit. ONN is a premium innerwear and informal wear brand for men.
For the first time company tried into women and kids category with winter thermals. ONN offers premium quality of Vest for men and it also offers a variety of products like brief, boxer, and vest in the market.
The Vests from ONN Company can be used in the summer season or when you are chilling out with your friends. Senior Vice President of LUX Industries VP Saket said that "they are focusing on their premium brand ONN to improve margins. 
They have attempted into thermals for kids and women under ONN and if they get proper recognition, they may venture into more range.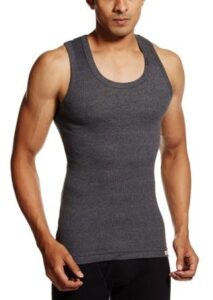 The vision of Macroman is to see the future of fashion and it has been delivering it too. Macroman covering the entire range of knitted products from casual wear to whole innerwear. 
The Macroman Company became one of the top listed companies in the Indian market. Today it has earned the trust of millions of consumers in the market and it has a lot of satisfied customers globally.
The Vest products of Macroman are made from the most elegant yarns sourced from across the globe. Modern and advanced technology is used for dyeing and bleaching to sustain competitive quality standards in the Market.
Macroman Company also invests in essential research to produce environment-friendly garments and minimize carbon footsteps to avoid pollutions and save the environment. They offer a good quality of Vest on both offline and online platforms.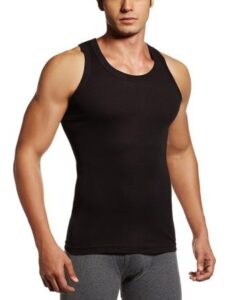 How to measure vest size?
To avoid wearing the wrong size of Vest first of all take a measuring tape and wrap it around your chest right below your nipples to take the proper measurement of your vest size. The second step that you can take is to wrap the tape around your stomach then you will get a clear idea of your vest size.

Why wear the vest under a shirt?
The most important reason for wearing the vest under the Shirt or T-shirt is, it absorbs the sweat and prevents it from reaching out to your Shirt. Everyone has a different skin type, and the vest protects your cloth from oil and sweats that make your shirt last longer.
Wearing a vest under your shirt or T-shirt gives you a good look and confidence. Wearing Vest in the right way makes you feel comfortable and gives you aesthetic look.
The correct way to wear a Vest is to stand and wears normally through your head and makes sure all the strip and bottom side of the vest should not vent. 
Vest plays a vital role in your look at absorbing sweat and oil. After the day or during stripping the vest, hold the vest with your hand crossly and pull it in an upward direction through your head gently. Through this way, you can easily remove your vest.
A folding vest or folding clothes, there is always a correct way to fold it. If you are not folding it in a correct way, it may get wrinkled and it impacts the quality of the vest. So always fold it in a gentle way and it keeps it safe.

Which is the best vest for men in India?
I have mentioned above about all kinds of best vest brands in the market but still, if you not sure which is the best vest for you then LUX VENUS Men's Cotton Vest would be the recommended brand for you. 
It gives you a relaxed fit while wearing and will snug for the entire day. The vest from Lux Venus is available with a modern fit and has wider armholes that give you ultimate comfort. 
It has crafted from 100% combed cotton, hence these vests assure to keep you at ease.
The vests are quite thin and light-weight and apart from this make sure not to bleach it just wash it in warm water.

Conclusion - Choose the best Vest Brand
The Vest for men has gone through so many changes since past years in the market from style to comfort for every age. These Vest brands in India have been providing amazing innerwear's for Male and females and further. 
They manufacture more designing and stylish Vest with the help of modern production techniques. We have listed the top 10 Vest brands in India for Men and apart from it; we have also mentioned the best Vest for Men. 
You can go for any brand listed above all the selected brands are manufacturing the best Vest in the market that is easily accessible offline and on an Online Platform.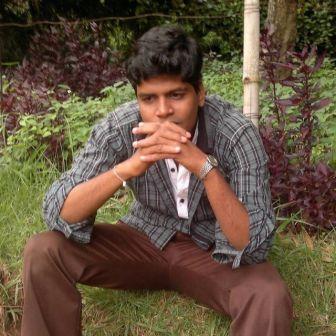 Crazy gadgets lover, Fashion Freak, Blogger, Biker, & Die Hard Gamer. Don't look somewhere else, you won't find anything better than my list.
Why you should trust me?
Am not affiliated with any particular brands, I don't promote any sponsored products, I don't write any paid reviews.
How do I choose my Products?
I have done my own research on Amazon and collect the list of top-selling products. Finally, I sort out the collected products into a few lists based on quality, brand, price & user reviews.
I spend all my days researching products, reading reviews from various sources, and bring them to you. Am doing this only to increase your trust on me and my website(InChennaiS).
Happy Shopping……