Thanks for visiting my blog "best shorts brands in India". I have spent days in research and writing this awesome post for you. 
If you plan to shop any products from AMAZON, then kindly buy through my link. I may receive a small commission from the purchase you made, Am sure it will not cost you a extra penny. 
This commission will help and encourage me to write more useful articles in the future.
Amazon Deal of The Day- http://inchennais.com/deal-of-the-day
We all understand that while shopping is one of the great pleasures in life, it can still prove to be quite difficult without proper knowledge of different brands. Whether you are looking for new clothes, shoes, or accessories, the number of options available can raise confusion about what to choose. So, if you are ready to ditch those baggy shorts and upgrade your style, we have created this blog post of our favorite best shorts brands in India just for you.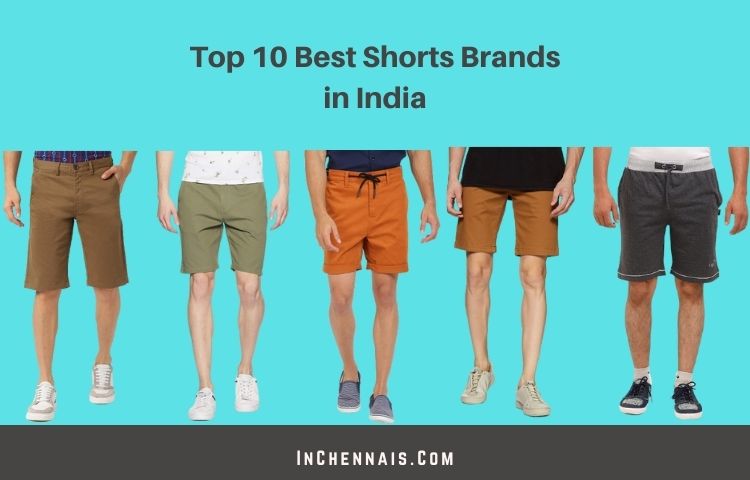 This top short brand of India offers the three most important factors for its customers- quality, affordability, and reliability. The increasingly popular essentially built for comfort and versatility, these shorts are a must-have for every wardrobe. 
From a style perspective, these shorts give you a little classic yet modern look with ample colors to choose from. You can wear it with a t-shirt or polo for a relaxing weekend or to run errands. 
The other features include the use of 100% cotton fabric and stylish pockets; one for coins in front and a buttoned one in the back which make this brand rank on the top position of this article.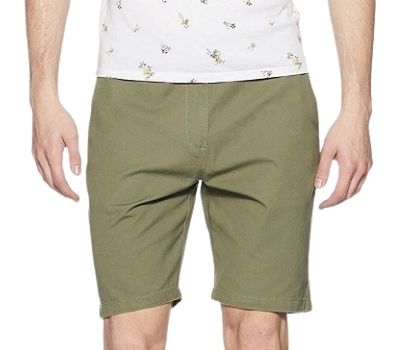 Starting as a small business, this Indian brand aims to create a difference by offering a chance to channel self-expression by shorts and innerwear's. They encourage their consumers to upgrade to a wider range of choices and better quality.
XYXX is popularly known for using one of the most exclusive shorts fabrics, which is extracted from the pulp of beechwood tree, commonly found in Austria. Because of this, the fabric is three times softer and 16% more cooler than cotton.
As we know due to climate conditions in India, people sweat a lot, therefore, this fabric is kind of perfect for them to wear.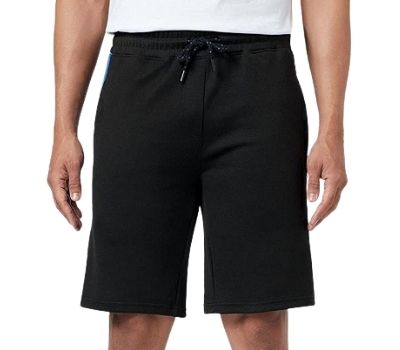 Veirdo with its unique name refuses to be just another common brand of apparel. With its camo print and solid pattern, they fabricate stylish and creative clothing trends at unbeatable prices.
They are committed to high-quality shorts made from premium fabric. These pure cotton well-stitched shorts lend you the desired level of durability and flexibility.
Throughout the year, no matter what season, you can experience great comfort while wearing these lightweight and breathable shorts. The simple and casual style allows you to wear it at home or use it in your gym as workout clothes.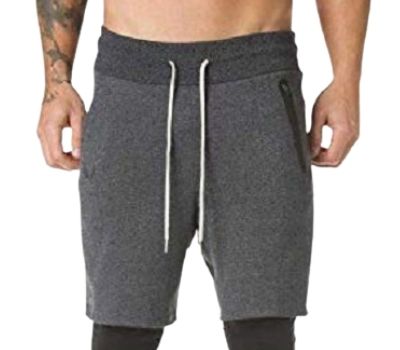 If you care about what you wear below the belt then this is the brand for you. This Indian brand is built around men's true lifestyle. Whether you are working, partying, chilling, or just sleeping, these boxers shorts never fail to make you feel comfortable.
What's Down also helps us to say goodbye to all those boring and unimaginative patterns. To make matters interesting they introduced new all-kinds of quirky prints suitable for every mood and personality. And they are not only gentle on skin and environment but also on your pocket.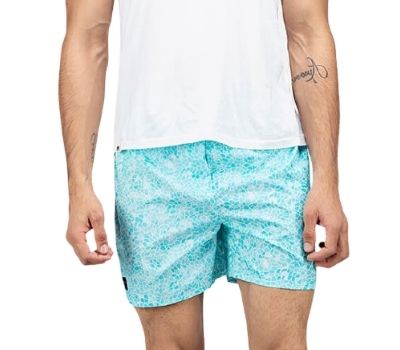 A newly-designed innovative product used to make running even more comfortable. Breakbounce shorts are made up of durable material which encourages airflow and proper circulation.
Also, these lightweight shorts are perfect for hot and humid weather as they can act as a base layer when you want something other than a shirt for moisture management.
They are easily washable in machines. So, to make your next running session pair these shorts with a polo t-shirts and sports shoes and see its magic work.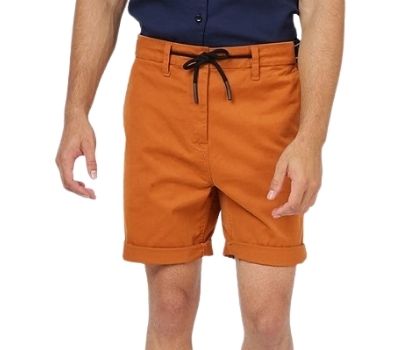 Dixcy shorts have a wide variety of shorts that can be used from training at the gym to scoring the next goal on the field. 100% cotton fabric makes them very comfortable for wear.
They also have dual side pockets at the front which can keep your essentials safe in a crowded area. For twisting, stretching, and turning, their elasticated waistband eases your movement.
Its bio-wash fabric helps in getting rid of the moisture which, in turn, keeps you cool all the time. To complete your fit look, you can wear them with cotton tees and a pair of stylish running shoes.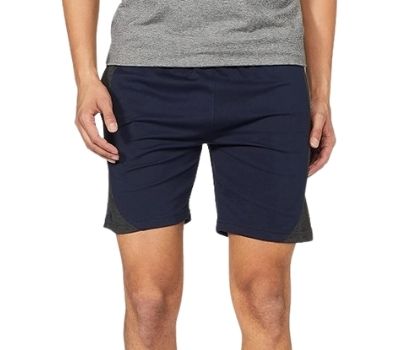 The Peppy Zone brand is highly committed to its consumer's delight. With a wide variety of different apparel available, the label has gained more popularity over the last year.
They're regular fit shorts made with quality cotton fabric that comes with a raw-edge hem and drawstring elastic waistband. With one side pocket with a zipper for convenient storage, these shorts are very light, breathable, and stretchy.
They can also be used for outdoor activities such as hiking, climbing, running, and fishing. According to the care instructions provided, they can be simply washed in the machine.

From the house of Rupa & Co Ltd., Bumchums is a leading brand greatly admired by the youth of India. They offer premium Bermudas, loungers, t-shirts, and shorts for men of all ages.
Their shorts are made from 100% cotton which makes them very soft. Modern relaxed fit, the shorts come with two side pockets and a bottom slit for better functionality.
They have a durable broad waistband with drawstring, therefore, can be easily worn as both sleepwear and loungewear.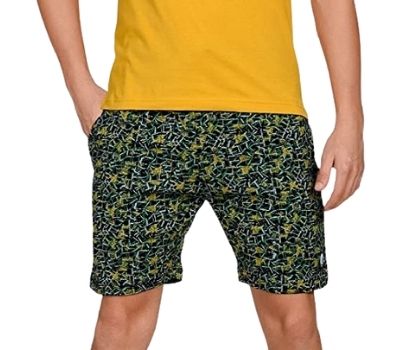 Made from 100% rich combed cotton, the brand is known for its casual look. The skin-friendly fabric and itch-free waistband of their shorts are very comforting.
They also have deep side pockets on both sides, one of which comes with a zipper for better consumer needs. Their bio-washed fabric is easily washable in a machine and is very easy to store.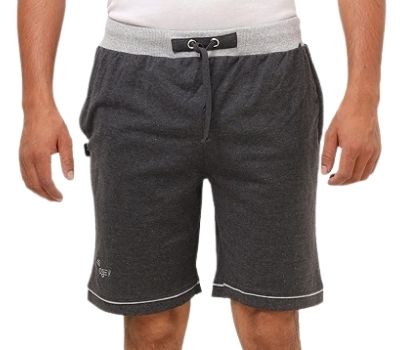 BUkkL shorts are made from natural and soft cotton grown in India. There are no harmful chemicals or colors used during manufacturing to avoid any kind of skin irritation for the wearer.
The fabric is pre-washed to make sure the color doesn't fade, although it also makes the shorts extra soft for a better experience. They are featured with a buttoned fly for easy and quick access.
The waistband of these shorts is made from top-quality elastic to ensure maximum flexibility. And lastly, they come with a single back pocket which can be used to keep your essentials such as cash or mobile.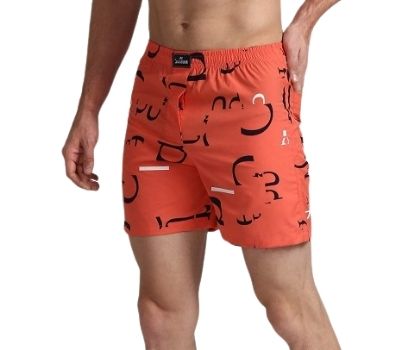 5 Most Common Types Of Shorts Available in India
Boxer shorts were originally worn only by male boxers during training or in the boxing ring. However, over the years, these soft fabric shorts have become nothing less of a fashion statement among both men and women. These trunks can be easily matched with a crop top for a casual yet slightly flirty look. 
In the early 20th century, Britishers designed cargo pants as their battle dress uniform which in time evolved into these baggy comfortable shorts. With an option of multiple pockets, these shorts paired with a polo, tank, or t-shirt are perfect wear for both- running errands and relaxing on a vacation.

Bermuda shorts have a somewhat baggy bottom with a hand-sewn hem falling about one to three inches right above the knees. Also known as walking shorts, they are very comfortable and airy which works well in tropical climates. You can wear them with a standard t-shirt or button-down tucked into the waistband.

This ever-stylish fabric comes in various lengths and cuts, designed for both men and women. Denim shorts are bougie, classy, and ratchet- can be worn in an array of different occasions and settings. Without being too obvious about the styling, try these shorts with different options as it molds with almost everything.

These shorts are a type of sportswear, most suitable for cycling, running, swimming, and playing games such as tennis, basketball, and volleyball. These shorts are either made from nylon fabrics or breathable and stretchable spandex, which allows proper air circulation. Most of the players wear them to the matches as well.

6 Things To check before buying A Shorts - Buying Guide
1. Check Size & Length chart
First, check the size chart given in the website; It will help you to choose your perfect fit. Currently, slim-fitting shorts are trending among the general population but for a classy and elegant look, you want to make sure that your shorts end at least 3-inches or more above the knees. The length of your legs also plays an important role as you always want the shorts to look proportional otherwise you might end up looking ridiculous.
2. Product Descriptions
Read a product description and understand what exactly you are buying. By reading a product description, you can find out everything about it; from the fabric used for manufacturing to its durability and reliability.
3. Check Fabric used
In the matter of materials, cotton is certainly a favorite classic; whether you opt for khaki twill, cotton seersucker, chambray, chinos, or Madras; you will notice each one works well for shorts. Although recently, linen, silk, and their blends, have also become quite popular.
4. Check Brand
Honestly, every clothing brand offers one or another kind of shorts. From vintage patterns to military shorts, paired with different fabrics and ample colors, it can be very confusing to choose the best brand. We have listed top 10 brands above, choose your preferred brand from above.
5. Have Pockets or Not
Pockets play a very important part in any type of clothing apparel as they not only make the outfit look more stylish but are also necessary for keeping your essential things. Most of the shorts come with multiple pockets but one can never be too sure- so read the product details carefully.
6. Check Shipping & Return Policy
Even though some brands assure you the fastest delivery possible still it is necessary to check out the arrangements made to allow you to get your shorts as fast as possible. Also, apart from charging shipping costs, always consider their return policy before you place your order.
5 Tips to long last with shorts
1. Read the care label
Until and unless you are a well-experienced expert in doing laundry, you must read the care labels in your shorts very carefully. Anything it says, believe it. If the label says wash only in cold water, then do it—especially if the said item is new.

2. Always machine wash
It is always recommended to use a washing machine to wash your shorts. However, everyone, at some point, is guilty of using too much fabric softener or laundry detergent, you need to understand that it does not equal more cleaning, rather it leaves the clothes dull and stiff.
3. Air Dry shorts after every wash
It's a very good idea to air-dry your shorts to keep them in their best shape. Once you have washed the shorts properly in the machine, simply hang them out in the open but a little away from the sunny area, so they can dry naturally.

4. Dry on shadow(avoid direct sunlight)
Most clothes are often vulnerable to over-exposure to direct sunlight so after washing, it is better to just hang them in shadow or a corner with very little sunlight.
5. Wash color shorts separately
According to various manufactures, it is better if you wash your colored shorts separately because there is always a chance of your light color clothes getting spoiled if the dark color of the shorts comes out, even a little bit, during washing.

5 Other Popular Shorts Brands
The US Polo Association manufactures its most common and popular style shorts for both men and women. These shorts have a little extra coverage for the lower back, while you can show off your legs from the front with its more stylish contemporary look. 
They are loose and comfortable fit with elasticized drawstrings at the opening of the legs to keep them in place. The shorts also have a ribbed waistband to give you a perfect fit. 
The style of your shorts is more than a mere trend statement; it has the power to make or break your entire look so it is necessary to choose the shorts diligently.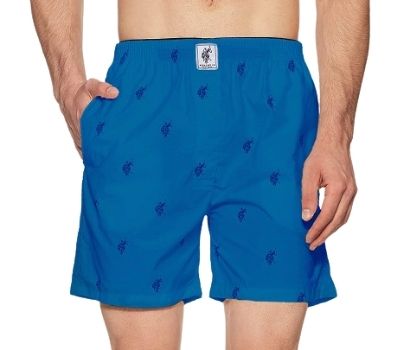 A very well-known name when it comes down to innerwear apparel. The brand stands for a strong sense of imagination and authenticity. Perfect for hot weather, they supply a superior range of top-quality materials. 
Being one of the leading manufacturers, their products are very affordable with great features like seamless construction. Moreover, with their innovative style and design, they have products for everyone which includes men, women, and children.

#3 - Peter England Shorts
Peter England has one of the best denim-made shorts in the world. The men's shorts provided by this company have ample space which gives you room for easy movement.
 Another key quality of these shorts is that they are very well priced. They are made from top-quality material for comfort and durability. For a stylish experience, try their unique cargo shorts which come with a sleek design and a variety of sizes to fit your preferences. 
Also, you can wear these shorts for longer periods without worrying about feeling sweaty or uncomfortable.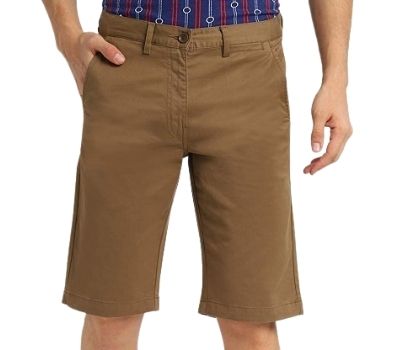 They are the industry leader when it comes to creative designs and technology, making their brand a perfect choice for people who want style and comfort above everything else. 
Manufactured from soft rich cotton fabric, most of the shorts come with a special quick-dry feature. Van Heusen shorts with their exciting new designs every season and a variety of colors to choose from are very popular among the young generation.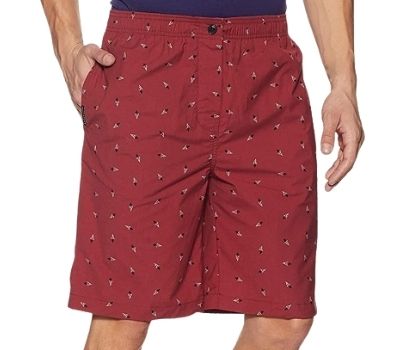 Levi's is a famous denim brand worn both by men and women. Their shorts come with several different color options and patterns. Made up of durable fabric, it allows free movement during sports activities like running, basketball, etc. 
Moreover, the shorts provide extra space in the crotch area as well as at the back with its elasticity feature. The brand is also known for its signature stone-washed straight-leg jeans, buffalo plaid long sleeve shirts, and relaxed and loose-fitting acid washes. Pair them with a nice t-shirt and you are all set for date night.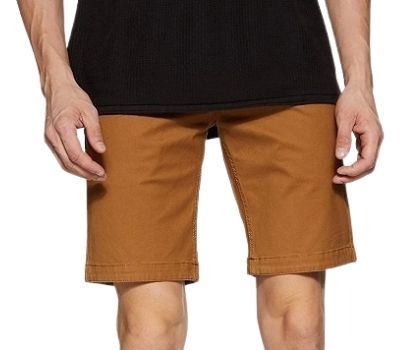 FAQ's About Shorts with Answers
1. Which brand of shorts is best in India?
No one can deny that there are many good brands in India but to make it easier we have mentioned our 10 favorite brands above, which are not only the most successful but have very hard-working employees too. They are always committed to providing the most comfortable options for their consumers.
2. Where to buy branded shorts online?
Finding a high-quality pair of shorts that is both trendy as well as comfortable can be pretty tricky. To make this task easier the official websites of Amazon and Flipkart provide you with a wide range of branded products all in one place to choose from. You can also buy shorts from the brand official websites.

3. How Long Should Shorts Be for Men?
A thumb rule for a good pair of shorts is that they should end approximately three inches above the top of the kneecap. It is the sweet spot for those men who need a pair of true shorts, neither too short nor too long.

4. What kind of shorts are in style?
Boxer & Cargo shorts are very much in style these days. But you can also show off those little legs with a flashy cropped pair, for formal things you can go with a tailored pair, or maybe it's time to embrace the chill vibe with a cute pair of baggy shorts.

5. What shorts are most flattering?
If you are looking to hop on with the trend then choose the shorts at least 3 inches above your knees to keep the things tasteful.

6. What shoes to wear with shorts men?
You can take a shot with almost any kind of casual footwear but if you are feeling a little bold then rock those tailored shorts with a stylish pair of sneakers and you are good to go.
There are a lot of benefits of wearing shorts over pants which are comfort, less bulky, and lighter in weight. Without making you feel too exposed, they also provide you the freedom of extra airflow during warmer months. So, without waiting anymore, go ahead- choose your favorite best shorts brands in India and start shopping!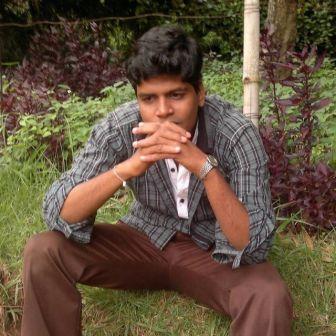 Crazy gadgets lover, Fashion Freak, Blogger, Biker, & Die Hard Gamer. Don't look somewhere else, you won't find anything better than my list.
Why you should trust me?
Am not affiliated with any particular brands, I don't promote any sponsored products, I don't write any paid reviews.
How do I choose my Products?
I have done my own research on Amazon and collect the list of top-selling products. Finally, I sort out the collected products into a few lists based on quality, brand, price & user reviews.
I spend all my days researching products, reading reviews from various sources, and bring them to you. Am doing this only to increase your trust on me and my website(InChennaiS).
Happy Shopping……