Happy New Year

Thanks for visiting my blog. I have spent days in research and writing this awesome post for you. 

If you plan to shop any products from AMAZON, then kindly buy through my link. I may receive a small commission from the purchase you made, Am sure it will not cost you a single penny. 

This commission will help and encourage me to write more useful articles in the future.

Amazon Deal of The Day- https://inchennais.com/deal-of-the-day
---
Chennai Area Names, City Names & its stories:
Madras is named from the Portuguese term, which is the synonym of 'Mother of God' derived from 'Madre de Deus' transformed to 'Madraspattinam' as the fishing-village north of Fort St George. 
In 1996, this name 'Madras' was replaced as 'Chennai' officially. The name Chennai was named after Damarla Chennappa Nayakudu, father of Damarla Venkatapathy Nayak.
He was the general of the Vijayanagar Empire under Venkata III in 1639. Lets discuss about the stories behind Chennai area names.
(Affiliate Disclosure: This page may contain affiliate links, I may receive commission when you made purchase through my referral links. But it won't cost you a extra penny)
The Reason behind the different names of the cities in Chennai:
Chennai area names at present are named as,
1. Avadi, which is named after shielding  Vehicles and Ammunition Depot of India. The entire area is surrounded by government military people.
---
2. Adyar was named because the area is entirely surrounded by Adaiyaaru.
---
3. Ambattur is called so because of Aimbathi Ondram Oor (51st Region) in the list of 108 Shakti temples.
---
4. Amjikarai aka Amaindhakarai Bank of Cooum.
---
5. Anna Nagar – was named in the memory Annadurai and was developed during his ruling by TNHB.
Wear Mask and Stay Safe
---
6. Ashok Nagar named after the famous Ashoka Pillar.
---
7. Ayanavaram is called so because Ayan is the synonym of "The one", specifies a Shiva temple which is most populous to the public.
---
8. Besant Nagar is called after Annie Besant.
---
9. Chetput is Named after the ruling of Chetty Zameen.
---
10. Chindadripet is read a 'Chinna Thari Pettai' was derived since the weaver's population that has evolved in the vicinity the name is transformed to its present form.
Up to 70% Offers on Amazon Festival Sales 
---
11. Chromepet is so-called because of the old Chrome factory.
---
12. Egmore is the land of the rising sun. The (Anglicized from Ezhumboor) Higher Mean sea level than the other places in Old Madras. The old and famous Shiva temple here is built in memory of the same fact.
---
13. Guindy is named after the Guindy (Rammer) which Bringi Maharishi embedded over here to begin a great Yaha ( means Sacrifice) against Goddess Parvati.
---
14. Kodambakkam was once denoted as Karkodagan, which is the mythical snake that worshipped Shiva and kollywood originated here, Chennai is filled with more theaters today because of kodambakkam.
---
15. Kothavalchavadi is the place for Tax collectors and is known as 'Kothaval'. Chavadi is a Tamil term representing 'Kiosk/ Booth'. This was the frontiers of the old city where taxes were levied.
---
16. Koyambedu is known as a result of the Ashwa medha yagam carried forward by Lord Rama with his two sons Luv and Kush; they tied the horse in Koyambedu, where Koyam denotes horse in Sanskrit.
---
17. KK Nagar was earlier named after Kalaignar Karunanidhi, who was the opposing party during his ruling.
---
18. Mambalam is said due to the presence of Maha Vilva Trees. Also, a few say that there are numerous numbers of mango yards.
---
 19. Mandhaveli – Mandhai means herd and Veli mean space though it earlier, must have been herdland.
---
20. Mylapore – Mayil means peacock. Since goddess Parvati is said to worship Lord Shiva in the form of a peacock in this place to get exonerated of a sin. So, Mayilapuram (Puram meaning city) later in local it was changed to Mylapore.
Up to 70% Offers on Amazon Festival Sales 
---
21. Nandhanam – Previously Gambier's gardens, was renamed by Rajaji as a part of creating Greener Chennai. Nandhanam means Garden. And apparently the name of the Tamil year "Nandana" it was chastened.
---
22. Nanganallur derived from Nangai Nallur/ Thillai Ganga Nagar, coined by Kanchi Shankaracharya.
---
23. Parrys is named after a merchant named 'Thomas Parrys' who established it as a trade center.
---
24. Perambur was so-called due to Pirambu trees in the locality.
---
25. Pondy Bazaar came after Soundarapandian.
---
26. Poonamalee was once said as Poo Irundha Alli, an abundance of Jasmine.
---
27. Porur came from Por means war. It is considered to be a battlefield since ancient times and planned with the Arcot road which connects the Arcot Nawab with the capital. It is the Home of a Chola temple, etc. DLF IT Park, one of the biggest IT park with 100 plus software companies in south india located in porur.
---
28. Purasaiwakkam came from the Purasai trees.
---
29. Saidapet is Named after Sayyid Shah.
---
30. Sowkarpet was renamed after the Sahukars who lived over there.
Up to 70% Offers on Amazon Festival Sales 
---
31. Sunguvar Chattram once Again, Sungam means tax. Chattram is an anoh Inn/ Resting Spot and is presumably the other end of the city to attract taxes.
---
32. Teynampet is known due to an excessive presence of the Coconut trees in the region.
---
33. T.Nagar was named so because of Sir Thyagaraya.
---
34. Thiruvanmiyur is named after Valmiki.
---
35. Thirisoolam is the Home to Thirisoolanathar temple on the hill.
---
36. Thondaiyarpet was coined by Masthan Sahib in remembrance of his birthplace Thondi.
---
37. A thousand Lights derives its name from the thousand lights that were lit when an Indian National Congress Annual Session was held for the first time in Madras.
---
38. Triplicane is derived from 'Thiru Alli Keni', the Parthasarathy temple tank.Which was completely covered with Lilly flowers and said as the 'Pond with the Alli flowers'.
---
39. Vadapalani resembles Palani temple located on the North side of India, is the most famous for the Murugan temple. This symbolism is meant in its name.
---
40. Vandalur  Derives its name from Vandal, which is the sediments from a river.
Up to 70% Offers on Amazon Festival Sales 
---
41. Villivakkam with its Real name as Vilvaaranyam is famous for the very old and inherited property, that is, the Shiva temple which is situated here. Built by sage Agasthiyar. A lot of Vilvam trees were found there. Hence the name Vilva Aaranyam which turned out to be changed into Villivakkam. 
These monument-rich places are enriched with numerous precious materials and stones. There had been many historical happenings and stories. These stories are passed on to every next generation by the grand.
Never miss out the above mentioned mythological and history-rich places at a reachable distance. 
---
---
---
Conclusion:
Just by living in a place it does not mean we have seen the entire list. Knowing history always keeps the living environment peace and aware. Heritage spots is a countries treasure. When one does not bother to remember these the countries position becomes worst and many missing idols, pictures, etc. The Chennai area list is listed in brief idea with the reason are listed for future reference and generations understanding. Also, Chennai area names and the cities in Chennai are changed according to the living people's communication. Despite invades and numerous hold sway, few places have retained their old names. 
Though Independence has brought many unnoticeable small to major changes. These changes are understood by the present day generation while the foreigners might find a little new to see these changes.
---
If I miss your area, then kindly comment it with area name and its short story, I will update it in the article.
---
You May Also Like: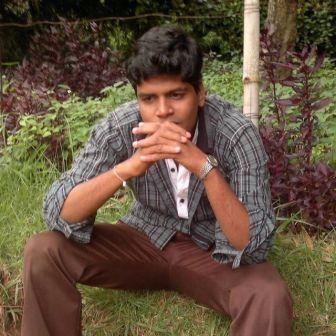 Crazy gadgets lover, Fashion Freak, Blogger, Biker, & Die Hard Gamer. Don't look somewhere else, you won't find anything better than my list.
Why you should trust me?
Am not affiliated with any particular brands, I don't promote any sponsored products, I don't write any paid reviews.
How do I choose my Products?
I have done my own research on Amazon and collect the list of top-selling products. Finally, I sort out the collected products into a few lists based on quality, brand, price & user reviews.
I spend all my days researching products, reading reviews from various sources, and bring them to you. Am doing this only to increase your trust on me and my website(InChennaiS).
Happy Shopping……