Happy New Year

Thanks for visiting my blog. I have spent days in research and writing this awesome post for you. 

If you plan to shop any products from AMAZON, then kindly buy through my link. I may receive a small commission from the purchase you made, Am sure it will not cost you a single penny. 

This commission will help and encourage me to write more useful articles in the future.
---
Top 10 Mobile App Development Companies in Chennai
India the IT Hub has created ways for many ventures to elevate their business. Being one of the largest cities in the country, Chennai accounts for many industrial revolutions. With 8 million people, the city is emerging fastly in almost all sectors like Healthcare, Retail & Manufacturing, Textile, Financial, Automobile and many more. Information Technology is one such stream that paves the way for high-end business opportunities.
In the growing competition, it becomes difficult for one to choose the best IT solution for the business need. On making your choice simple, this article escorts a detail description of the top 10 mobile app development companies in Chennai which would help you to pick the best app development deal.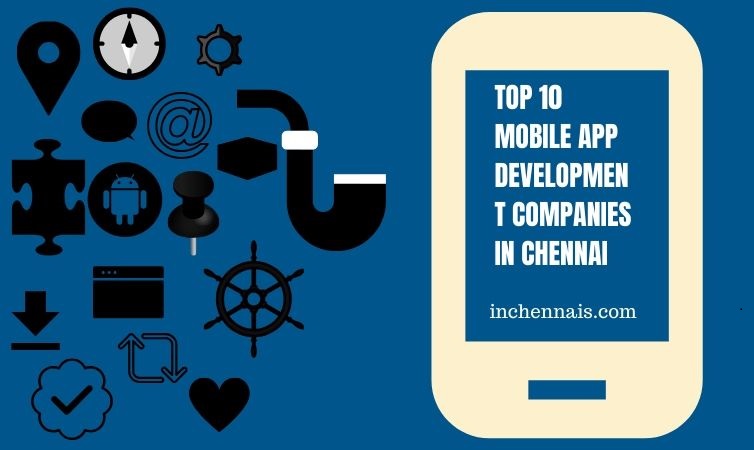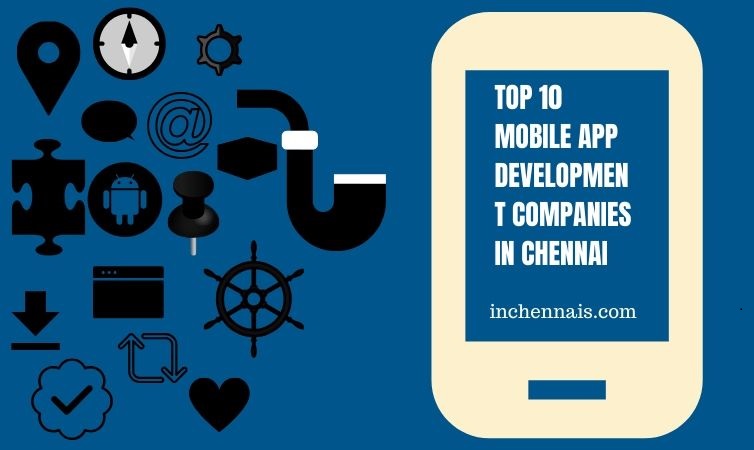 1. Calibraint Technologies
Calibraint Technologies started in the year 2015 has now 100+ skilled employees working on agile methodology. Calibraint's mobile app development support includes the use of technologies like Java, Kotlin, Swift, Objective C, and frameworks Xamarin, Ionic, React Native and Flutter. Calibraint focus on delivering a clean & platform-specific creative solution, to enterprises, to achieve great customer experience. With a huge satisfied customer, the company's vision is to deliver a customer-centric solution at an affordable cost.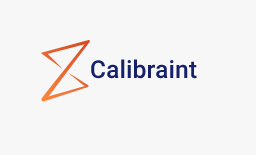 Calibraint services: Mobile Application, AI & Machine Learning, Blockchain Development, Web Application, Mobile Application UI UX Design, Quality Analyst, Big Data, Cloud, IoT.
Address: TICEL Bio Park, II Block, 5th Floor, CSIR Rd, Tharamani, Chennai, Tamil Nadu 600113
2. Hakuna Matata Solutions
Hakuna Matata Solutions started in the year 2006, now with 200+ employees, they are driving towards digital transformation. The Development competency evokes all major technology platforms Android, iOS, Windows, J2MEE, Ionic, Xamarin, Blackberry, Cross-platform and Universal Apps. Hakuna Matata has delivered a wide spectrum application for Healthcare, Entertainment, Logistics, Transportation and so on.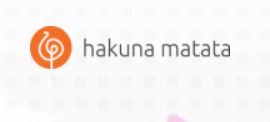 Hakuna Matata Services: Mobile Application, Web Application, UI UX Design, Cloud, DevOps, RPA.
Address:Tower C, Ground Floor, Ratha Tek Meadows Rd, Sholinganallur, Chennai, Tamil Nadu 600119
3. Contus
With over 200+ employees Contus delivers a versatile solution to empower the business. Some of their manifested innovations are Augmented Reality Mobile App, IoT Lab, Wearable Emergency Alert Mobile App, Machine-to-Vehicle Innovation App, Shoppable Video Solution, Mobile Commerce Application, Enterprise Banking App, Open-Channel based Social Platform app.
Contus Services: Mobile Application, Internet Of Things, Cloud, RPA, DevOps, Web Application.
Address:Kamak Towers, No.12 A, SP) 6th floor, South Phase, SIDCO Industrial Estate, Guindy, Chennai, Tamil Nadu 600032
4. Ideas2IT Technologies
Ideas2IT Technologies founded in the year 2008 has now 200+ employees. Having delivered 400+ projects Ideas2IT now stays as the best choice for the businesses looking for great Architecture, Modern Frameworks, Product Thinking, World-class code & Cloud expertise usage. Ideas2IT has worked with popular brands worldwide; they work on both Android & iOS apps.

Ideas2IT Technologies: Mobile App Development, Blockchain, IoT, Data Science.

Address: Flat no 33A, RR Towers-V, 8th floor, Lazer St, Thiru Vi Ka Industrial Estate, Guindy, Chennai, Tamil Nadu 600032.
5. Colan Infotech
Colan Infotech founded in the year 2009 has 100 + employees at present. The skilled experts are capable of delivering custom portable application advancement benefits over different mobile devices. Some of the Hybrid App development services are Jquery mobile app development, Titanium Application Development, Hybrid application design, HTML application development, Hybrid Mobile Application Integration & Hybrid Maintenance and Support.
Colan Infotech Services: Mobile Application, Web Application, IoT, Digital Marketing, Blockchain, AI & ML.
Address: Murugesan Nayakar Complex, Unit-2, D 84, B Block, 4th Floor, Greams Road, Thousand Lights West, Thousand Lights, Chennai, Tamil Nadu 600006.
6. iStudio Technologies
iStudio Technologies founded in the year 2008 has highly skilled experts working on challenging innovative ideas. iStudio delivers top-notch solutions on the various cutting edge technologies, some of the fortresses are Android, IOS, Hybrid, Angular JS, React Native App Development. Successfully with 900+ clients, iStudio never fails to deliver a supreme customized solution across the globe.

iStudio Technologies Services: Mobile Application, Web Design, Web Development, Ecommerce, Digital Marketing, Software Testing.
Address: 1st floor, 10/1, 1st St, New Choudhary Nagar, Valasaravakkam, Chennai, Tamil Nadu 600087.
7. W2S Solutions
With over 100 employees now, W2S Solutions started back in the year 2010. W2S delivers features pack and powerfully functional mobile app that drives across different mobile operating systems. Developers build Android, iOS & cross-platform apps which blend perfectly. W2S effectively released applications for, Healthcare, Finance, Retail & eCommerce, Travel & Tourism, E-Learning, Entertainment and Education industries.
W2S Solutions Services: Mobile Application, Web Application, Open Source Development, Enterprise App Development, VR App Development.
Address: No.1, 1st floor, MRK Arcade, 200 Feet Radial Rd, Oggiyamduraipakkam, Tamil Nadu 600097.
8. Pyramidions Solutions
Pyramidions founded in the year 2014 has now equipped with 100+ employees in their trade. Pyramidions deliver mobile applications for Android & iOS platforms. The apps created support seamlessly well be it a native or hybrid. With high-end proficiency in creating amazing apps, they have successfully delivered many solutions for Retail, Food, Automobile Advertising industries.

Pyramidion Services: Mobile Application, Web Application, AR VR, SEO, Block chain Development, Enterprise Solutions.
Address: 625, Mount Road, JVL Plaza, 501, Anna Salai, Satya Murthy Nagar, Teynampet, Chennai, Tamil Nadu 600035.
9. Mavin's App
Mavin's App founded in the year 2011 has expanded the success with 100+ projects worldwide. The proficient team is capable of constantly engaging themselves in high-quality Android, iOS, Hybrid development. Mavin is specialised in iOS and Android, Mobile game development using unity framework. Mavin's App recent works TRADEWITH, BLUO, TILBUDSAPPEN, SURVEYOR, SIDEPLAYR, ALPHA STREET.

Mavin's App Services: Mobile Application, UI UX Design, Digital Marketing, Cloud.
Address: 2/701, Pillariyar Kovil Street,, Velachery Main Road,, Madipakkam, Chennai, Tamil Nadu 600091.
10. Ninos IT Solutions
The fast-growing start-up Ninos has a team size of 50+ employees working on various technologies. They develop Native iPhone, Android, Cross-Platform Apps. The application developed employs the use of all the latest trending technologies satisfying user specifications. Company's vision is to deliver quality IT solutions for a wide range of businesses across the globe.

Ninos IT Services: Mobile Application Web Application, Software Testing, Digital Marketing.
Address: No 2,Krishnan colony, Nerkundram Pathai,Vadapalani, Chennai – 600026.
Why business needs a Mobile App?
Almost 80% of mobile users search for the product & services online & 25% of the users prefer to check-in apps.Having a mobile app for the business will benefit in many ways.
1. Visibility
Having own app will give more visibility to the business. An application can be helpful in creating brand awareness, engagement, notify your customers on the offers and many more.
2. Marketing
It can replace the work of the sales team; as mobile app will possess all the features that let customer stop from reaching the sales team or customer support.
3. Customer Satisfaction
The success mantra of every business is customer satisfaction which is directly proportional to business revenue. Having a mobile app will give ease access to customers to reach out to their needs swiftly.
How to choose the best Mobile App Development Company?
Before giving your ideas to an app development company it is important to check a few parameters. Let's get deep into the requisites.
1. Portfolio
Look for the company's portfolio; their track record will reveal the technical expertise of the team. The past projects will help you to understand the work capabilities of the employees; this also tells whether the company has the relevant experience on your ideas.
2. Reputation
Check the standard of the company, do a small research on the google review, social media presence and engagements. A Client's review is very important, go through the testimonials carefully.
3. Team Size
One of the major factors which need to be considered is team size. With a less team size, there'll be high chances of work delay. Looking for a company with a moderate team size will make your work done within the stipulated period.
4. Cost-Effective
After shortlisting a few mobile app development companies request a quote to all of them. Pick a cost-effective solution from that. Ideology will be to develop a high-quality app at a reasonable cost.
5. Support
A best mobile app development company should be sufficient enough to deliver timely support. Look for the Technical Maintenance & Support availability.
What are the technical skills need to be looked on a mobile app developer?
1. Quality Interface
Visually appealing & ease mode of access is required. A quality rich user interface to carry out a smooth interaction between the user & business is mandatory.
2. Programming Skills
It will be an added advantage to look for someone who is having knowledge of multiple programming languages.
Strong knowledge of HTML, CSSS

trong knowledge on Java, C#, Kotlin widely preferred languages.

Strong understanding of mobile app development platforms android, ios & window.

3. Agile Development
One should be familiar with agile development methodologies so that the entire product development cycle gets break down into small segments will cease out a quality delivery.
4. Cross-platform App Development
To pick someone having knowledge on multiple operating platforms such as Android, iOS & Windows will be a smart preference.
5. Backend Computing
One should have core application knowledge with database management, execution of memory allocation, security, hardware interaction.
Final Words
Hope this article will help you to choose the right platform for your innovative ideas. Also you can check the list of 101 IT Companies in Chennai with Address. Kindly comment your thoughts and share the article within your circle.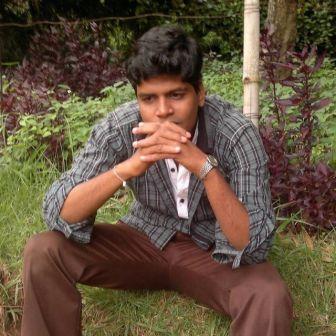 Crazy gadgets lover, Fashion Freak, Blogger, Biker, & Die Hard Gamer. Don't look somewhere else, you won't find anything better than my list.
Why you should trust me?
Am not affiliated with any particular brands, I don't promote any sponsored products, I don't write any paid reviews.
How do I choose my Products?
I have done my own research on Amazon and collect the list of top-selling products. Finally, I sort out the collected products into a few lists based on quality, brand, price & user reviews.
I spend all my days researching products, reading reviews from various sources, and bring them to you. Am doing this only to increase your trust on me and my website(InChennaiS).
Happy Shopping……