Happy New Year

Thanks for visiting my blog. I have spent days in research and writing this awesome post for you. 

If you plan to shop any products from AMAZON, then kindly buy through my link. I may receive a small commission from the purchase you made, Am sure it will not cost you a single penny. 

This commission will help and encourage me to write more useful articles in the future.

Amazon Deal of The Day- https://inchennais.com/deal-of-the-day
---
Multiplexes in Chennai
In recent times, malls are overloaded with number of theatres. These multiplexes in Chennai are increasing, as the population all over Chennai has crossed millions.
We might always want a change or time pass on weekends or on holidays.
Is it a get together?
Then choose a mall's food court section. Is it a function for your child? Choose mall party Hall for celebration.
Do you feel exhausted after strenuous work?
Choose one theatre in the multiplex block!
Since touring talkies to single screen theatres and multiplexes with 10 front row rupees tickets, the craze on MOVIES and Theatres will never reduce.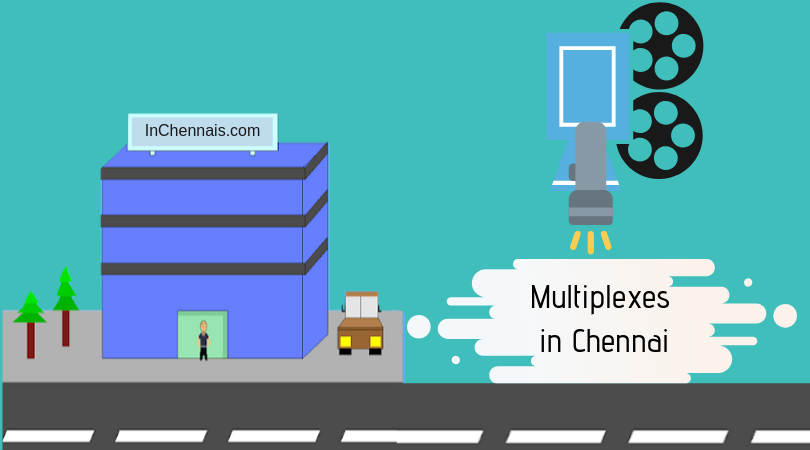 ---
---
---
10 Best Multiplexes in Chennai to watch Movie "Hero"
Thus, the options created focusing on this theatres are Malls, Multiplexes theaters in a single complex etc. The list given here are not very particular on any categorization.
---
1. Sathyam Cinemas
The one and only option uttered by many of the teen, young and old age groups for the real-time movie watching. This multiplex holds 6 screens with an accommodation capacity of 2000 and above viewers at one show. The screens are 70 mm quality screen that encompass all the latest technology inclusion to give a complete enjoyment for its visitors. These are renovated and upgraded at proper intervals of time with the latest 3D technologies,often called as best 3D movie theatre in Chennai.
---
---
---
2. Luxe Cinemas
The latest new weed like outburst in the Velachery locality, this is a residential area. The entire location was starving for a nearby recreation place which was fully satisfied by luxe multiplex. It's a combination feast of artistic infrastructure and high-end technology such as HFR 3D projector and Dolby Atmos speakers. This modest tech paralyses it's viewers and stick to this multiplex and is another venture of SPI cinema. The freaking out screen has the IMAX theatre, It is the second among the top ten theatres at Chennai. It is an unmissable opportunity that should not be missed at any point.
---
---
---
3. Inox Chennai
The top chain of pioneering multiplex theatres operating all over India. The halls are located in two places at Chennai, that is namely, virugambakkam, Radhakrishna Salai. The ambiance is excellent with clean and good comfort level of food ordering system. The availability of choices are uncountable. The sound system and maintenance is the famous one.
---
---
---
4. Escape Cinema
Escape is a venture of SPI Cinema. There are eight screens in total in the multiplex. The highest sound adjustment system present in the entire city. The food availability is uncountable with extraordinary taste. The different facilities available here are cloak room, screening lounge, cafe and a smoking lounge. The 'blind date' with couple seat concept is the highlight in Escape multiplex. A special show that offer an unknown movie can be screened on every Thursday.
---
---
---
5. AGS Cinema
The most populous production unit in Chennai is AGS Cinemas. They are located in Navallur, and Villivakkam offering world class experience screened on eight different screens. The options of snacking is immense and with cushion seat facility available with combo and corporate booking offers.
---
---
---
6. PVR Cinema
The famous PVR Mall is located at the center of the city that is in Ampa Skywalk Mall on Nelson Manickam Road. this is on the 3rd floor. There are 6 screens with most latest technology projectors, crystal clear sound system, scintillating seat designs and arrangements. The food supplied at food court is delicious and mouth watery.
---
---
---
7. Devi Multiplex
This multiplex is located at Mount Road, at Anna Salai with excellent comfort on seating arrangements, acoustic are digitally inbuilt, excellent Eco-friendly ambiance, and many more under one single roof and very nominal charges. The screens are 70 mm – One of the biggest screen theatre in Chennai.
---
---
---
8. Mayajaal Multiplex
Though they are located in outskirts, it stands as one of the largest multiplex in India overloaded with 16 screens. The viewers are entertained with the best amenities such as Food area, alley for bowling, place for gaming. These make the place more interesting and initiates the feel to visit and visit again.
---
---
---
9. Sangam Theatre
It is located in Kilpauk with 3 screen and is one among the ancient screens. The names of the screens are Sangam, Padmam and D-Lounge. The Sangam has 70 mm screen with 3k projectors giving your movies its real feel experiencing high quality movie.
It is always the metropolitan cities that are famous for enjoyment and fun. But, is it the only thing that is famous? No, the technology used here are high-tech. Never any other state can compete with it. At the same time, the entire facility is overloaded with a number of positives when compared to other ordinary theatres.
---
---
---
10. Abirami Multiplex
There are totally 4 screens that offers the best time to watch your favorite movie on-screen. The star rating is the best among all other theatres as one among the screens are 7 star and two are 5 star. The 7 star theatre has messages on the seats as the entire theme is Spanish oriented and named as 'Abhirami'. The 5 star screens are Egypt and Chinese themes with excellent interiors and reclining chairs and 'love-bug' seats.
---
---
---
To Conclude
Its true that the present generation is up to the mark of complete enjoyment and utmost happiness in all possible ways. Theatres are very much mandatory to enjoy the movie and the real feel on the same movie. But, the set-up of the theatre needs to be of high-quality, this includes the interiors, ambiance, good decoration, multiple sound systems, excellent screen, perfect color, etc.
Never miss out the best places in Chennai. Make it a key to happy and safe enjoyment time. Using the offers will encourage such multiplexes in Chennai and will facilitate best ambiance.
---
---
---
You May Also Like: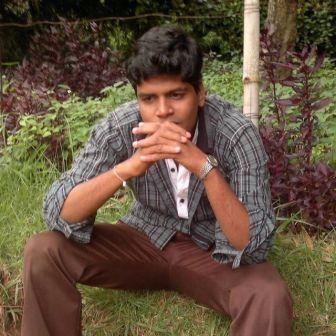 Crazy gadgets lover, Fashion Freak, Blogger, Biker, & Die Hard Gamer. Don't look somewhere else, you won't find anything better than my list.
Why you should trust me?
Am not affiliated with any particular brands, I don't promote any sponsored products, I don't write any paid reviews.
How do I choose my Products?
I have done my own research on Amazon and collect the list of top-selling products. Finally, I sort out the collected products into a few lists based on quality, brand, price & user reviews.
I spend all my days researching products, reading reviews from various sources, and bring them to you. Am doing this only to increase your trust on me and my website(InChennaiS).
Happy Shopping……