Happy New Year

Thanks for visiting my blog. I have spent days in research and writing this awesome post for you. 

If you plan to shop any products from AMAZON, then kindly buy through my link. I may receive a small commission from the purchase you made, Am sure it will not cost you a single penny. 

This commission will help and encourage me to write more useful articles in the future.

Amazon Deal of The Day- https://inchennais.com/deal-of-the-day
---
IMAX Theatre in Chennai
IMAX theatre are one among the popular theatres in Chennai. The screen in the theatre is very big comprising of high-resolution cameras, film formats, film projectors. The aspect ratio is 43 mm or 90 mm screen. The seating available here are steep stadium seats.
This visually steep stadium gives the best impressive and deeply engaging feel good theatres. It was a radical turn with a movie-going experience. Here is the list of best 6 theatres with Couple seat Facilities to watch movies with your girl friend.
(Affiliate Disclosure: This page may contain affiliate links, I may receive commission when you made purchase through my referral links.)
---
---
---
IMAX Theatres are Real in Chennai?
It is always a query for many of us that the IMAX theatres in Chennai are the real 70 mm screen or a digital screen? The answer is no the IMAX screens over here are no the 70 mm screens as, only the films that are shot at 70 mm screen size can be displayed in IMAX screens. But the brand name has won the audience and is now covered many hearts and portraits that it is breathtaking. For example, the movie 'Dark Knights Rises' has 50 minutes wink-less shot that is specifically breathtaking when viewed under the screens like IMAX, etc.
But, in India, it is all not true. All are Digital Media Remastering type of converted movies. The only 70 mm theatre available in India is in Hyderabad was Prasad Labs. In these theatres, if the film is shot with 30 mm, 35 mm, cinema scope then the projector does not project it. Thus, these movies are converted into 70 MM film and then are released for the public to watch. Check the price
Buy 3D Glass and Watch 3D Movies from Home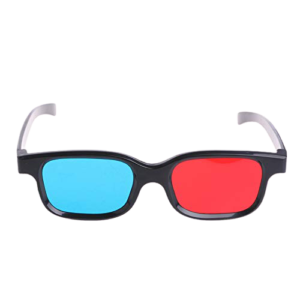 ---
---
---
Short history on IMAX:
The Super Panavision 70 camera and projected in 70 mm at special road show screenings is the terrifying movie which is pictured in 70 mm with the name of the movie being 'Lawrence of Arabia and West Side Story'. So, following this, the IMAX corporation planned to shoot the film horizontally keeping the height of the film same while the width of the film is changed to 35 mm. But, even for a 35 mm, the resolution arrived was very big.
---
– 3D Format:
Then IMAX now started to format the frame, thus each frame was perforated wider to about 52 mm high by 70 mm wide which was 9 times larger than the IMAX 35 mm shot. This has changed the aspect ratio to 1:43:1 and is still seen in museums. Following this, the 3D format was started.
Up to 80% offer on this Diwali Sale
---
– Hollywood to Kollywood:
In 2002, Hollywood has started its new era that proves profitable. Getting their up-conversion will look according to its imagination only when the movie is shown in the screen 15 Perf 70 mm IMAX as their dimensions. As time passed the premier film was shown on regular screens which are 46 times premiered than IMAX screen.
---
– 70 mm Big Screen:
In 2008, the 70 mm projector and big-box screens were found, though it was expensive they were built in mass quantities and finally, the digital theatre was innovatively started to show the movie. Now, these 70 mm projectors were replaced by two Christie 2K projectors with image processing. These 2K images were fore casted over one another. With a resolution of 12,000 × 8,700 practically while 6,120 × 4,500 were the projection ratio theoretically. At the end the image that is resulting as brighter than normal. Though IMAX thinks that sub-pixel accuracy is most important than normal than Sony's 4K projectors. Considering the sound, reached up to 14,000 W and 117 decibels. Thus, the sound heard is uniform all through the hall.
---
---
---
3 IMAX theatre in Chennai:
These are the 3 best IMAX theatres in Chennai, But remember once! they are not real IMAX , Real 70 mm IMAX theatre  in India is Prasad Labs, which was located in Hyderabad.
1. Jazz cinemas Luxe – Phoenix Market City
2. Palazzo Cinemas – Forum Vijaya Mall
3. PVR Cinemas – Grand Galada
Lets see which one of the above is best, 
Before Dive Deep! Kindly Choose Your Favorite IMAX Theatre
---
---
---
Luxe VS Palazzo:
Luxe IMAX is comparatively better than Palazzo IMAX. When we compare Luxe and Palazzo IMAX theatres facilities the following are the differences in each aspect.
| | LUXE IMAX | PALAZZO |
| --- | --- | --- |
| Seating | 1 | 0 |
| Screen | 1 | 0 |
| Speaker | 1 | 1 |
| Cost | 0 | 1 |
| Total Points | 3 | 2 |
---
---
1. Seat and space:
L1 has 30 seats in a row while Palazzo has only 29 seats. The space between G and H rows are medium in Palazzo while that is wide in Luxe comparatively. The height between rows is higher than palazzo. The screens look like multiplex in Palazzo while it is the reverse in Luxe. Sathyam cinemas owned the seats initially now it is taken over by Jazz cinemas. In Luxe theatre, While the best seat for this visual and audio is the E, F, Grows in both theatres.
---
2. Screens:
Luxe has a bigger screen, Luxe shows 3D movies with no ghost images or silhouettes. The picture clarity is excellent. But, when comparing DOLBY Cinema the video format is not apt. The screen is a DLP cinema in Luxe with two projectors overlapping each other to give one picture. 
---
3. Cost:
Palazzo is cheaper than Luxe. Ticket price range for IMAX theatre much costlier then normal theatres in Chennai.  Though the government of Tamil Nadu has insisted on the following rules:
The upper limit of a movie ticket should not go higher than 120 Rs. whatsoever special technology (Atmos, 3D, Auro etc)

Minimum 5% of the total count of seats must be sold for 10 Rs, As their rule.
Up to 80% offer on this Diwali Sale
---
4. Speakers:
The soundtrack is heard with 6.1 – Track Digital Sound in both theaters with 360 degrees virtual sound experience in both. There need to be physical speakers that are multi-dimensional.
Only IMAX that is open is in Pheonix mall(Luxe) that is trying to equalize the standard of US auditorium. Despite the restriction, it was said that the IMAX in all locations has good output comparatively. Also, the brightness of the images is excellent when compared to all the other theatres. The 2 X 2K is merely the half compared to the original IMAX quality of movie clarity and effect along with the sound.
---
---
---
Reality of our IMAX theatres:
The real IMAX are no way available in Chennai. It is all digital movie form that is converted from 35 or 30 mm. The resolution, color, etc are projected with two projectors of similar clarity uniting into one image at the end. Despite all these, it is the overall satisfaction; enjoyment and safety are assured with IMAX as 100 percent while in other theatres there might be compromise noted.
The size of the screen is also bigger and better. Space is excellent between rows and columns. The entire theatre is placed in a steep pattern with an arch-like the screen to favor better visual output for the viewing audience. The experience in all the 3D and holly movies are marvelous compared to other theatres at Chennai area like Devi, Sathyam, etc.
---
---
---
Frequently Asked Questions about IMAX Theatres:
1) Where is IMAX theatre located in Chennai?
– Luxe Cinemas is Located in Velachery, check the address bellow.
Phoenix Market City, No 142, 2nd floor, Velachery Main Road, Velachery, Chennai 600042.

– Palazzo Cinemas is located in Vadapalani, check the address bellow.
The Forum Vijaya, No 183, 3rd Floor, NSK Salai, Arcot Road, Vadapalani, Chennai, 600026.
2) How many IMAX Theatre available in Chennai?
Currently 2 IMAX theatres Available in Chennai ! Luxe and Palazzo.
3) Which IMAX is better in Chennai?
Luxe IMAX is better than Palazzo.Booking IMAX tickets are normal like other theatres! Via Online Platforms like Bookmyshow, Ticket View or directly from their ticket counters.
4) How to book IMAX tickets in Chennai?
Booking IMAX tickets are normal like other theatres! Via Online Platforms like Bookmyshow, Ticket View or directly from their ticket counters.
5) What is the cost of IMAX Tickets?
Tickets cost vary between online and counter, below find the cost of ticket online,
– Luxe IMAX
Ticket price – Rs. 317.66
Internet handling fees – Rs.32.45
Total- Rs. 350.11.

– Palazzo
Ticket price – 300.00
Internet handling fees – Rs.35.40
Total – Rs. 335.40.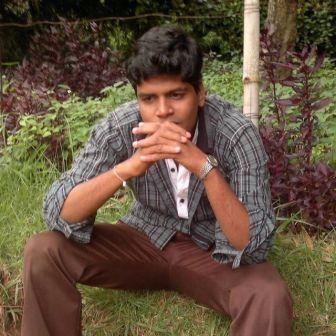 Crazy gadgets lover, Fashion Freak, Blogger, Biker, & Die Hard Gamer. Don't look somewhere else, you won't find anything better than my list.
Why you should trust me?
Am not affiliated with any particular brands, I don't promote any sponsored products, I don't write any paid reviews.
How do I choose my Products?
I have done my own research on Amazon and collect the list of top-selling products. Finally, I sort out the collected products into a few lists based on quality, brand, price & user reviews.
I spend all my days researching products, reading reviews from various sources, and bring them to you. Am doing this only to increase your trust on me and my website(InChennaiS).
Happy Shopping……